To get this bonus just follow this tutorial and in 7 steps you will have your 2 € to start playing poker online at Poker Ugrinder !
1.Click here to go into the webpage of Ugrinder Poker , and when you're there click on "Register".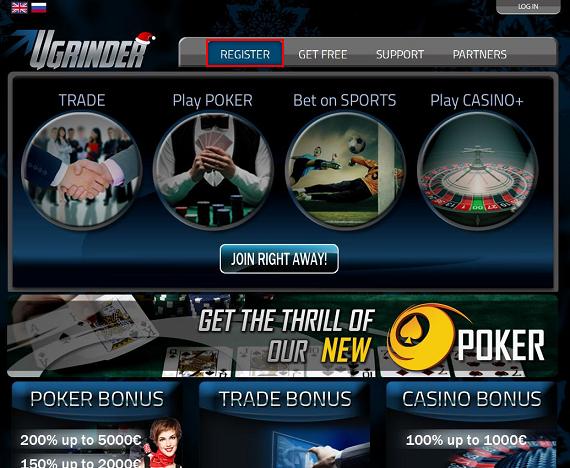 2. Fill in the form with your data as you see in the example in the image and when you have finished click on "REGISTER".
3. Now click "PLAY POKER" to access the Ugrinder software .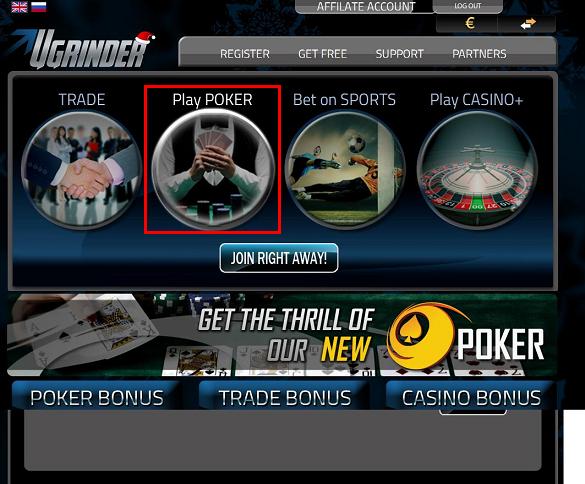 4. Then you must click again on "DOWNLOAD AND PLAY" as you can see the software is also available for MAC .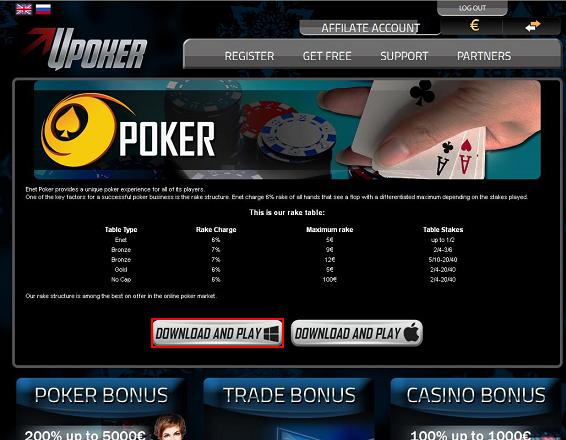 5. Now click on "Save File" and run the installation file from the Ugrinder Poker according to the sequence of the following images ( you may be prompted to install the Microsoft Visual C + + as well as download updates from Ugrinder ) .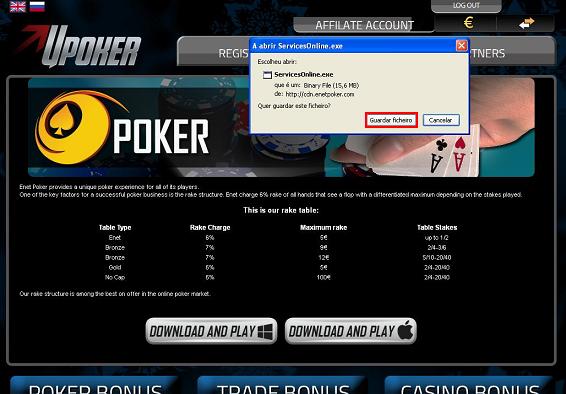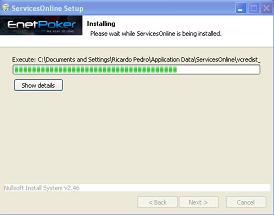 6. At this point you can already "Login" in the lobby of Ugrinder Poker , however the bonus of 2 € only you will be credited within 24 hours , you can use this waiting time to try the software of Ugrinder playing with play money, in order to be prepared to play with real money once you have received the € 2.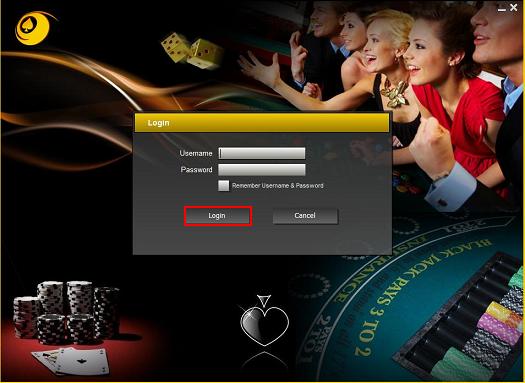 7. Now you have to send a picture of you holding an identification document to the email "support@ugrinder.eu" with the subject "UGRINDER 2" as it is in the example image below, and you can also follow the example of what you should writte in the email :
Subject:"UGRINDER 2"
Attachment: A picture of you as is the image below, holding your ID (it may be the citizen card, driving license or passport to).
Message: "Hi my name is (your name) my username on Ugrinder is (your Username) and I and sending this email to receive the 2€, in attachment it goes a picture of me holding my I.D.
Best Regards"
Any doubt or concern just send us an email to suporte@pokersemdeposito.com or go to our forum.