To get this bonus just follow our tutorial and in 18 steps you will have your bonus of $ 12 free to play in EuroPoker!
1.Click Here to go to the Poker Strategy web page , and when you're there click in "Get free money" as you see in the image below.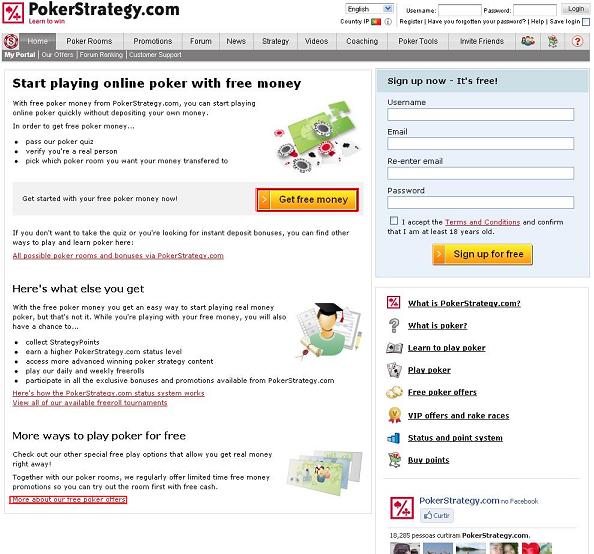 2.Now fill in your data and click "Sign up for free" as you see in the image down.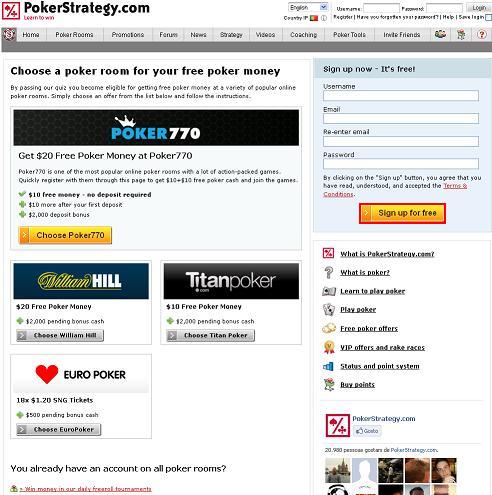 3. Now you will receive a message saying to go to your email box in order to validate your account.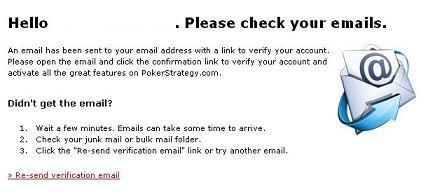 4. Go to your email box you will have there an email from PokerStrategy, open it and click on the activation link as you see in the image.

5. Now choose the option "Get free poker cash".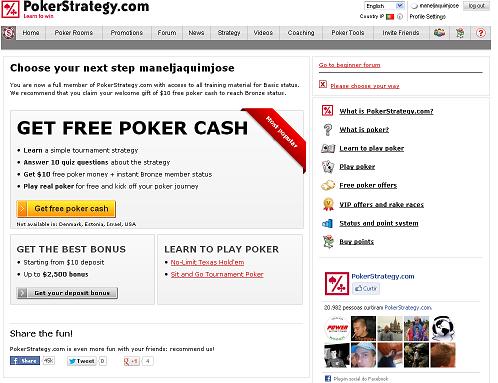 6. Now is the trickiest part because you will have to solve a quiz of 10 questions based on the style of poker game you have chosen, I recommend reading the articles available before solving the quiz, the quiz is fairly easy but you only have five attempts to solve it, when you are ready to start it click on "Start the poker quiz".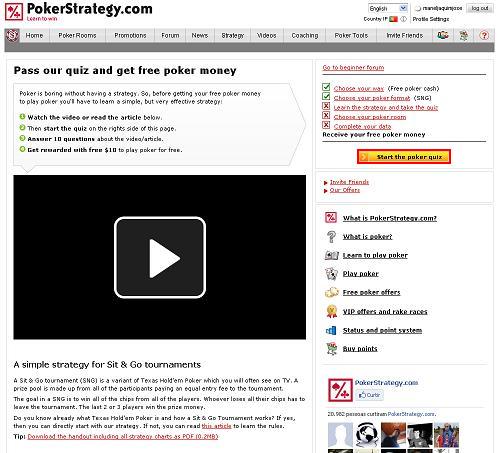 7. You will have 120 minutes to answer the quiz, which is more than enough time for a quiz of 10 questions, it is a multiple choice quiz and each question has three choices, as in any normal test read the questions very well before marking the response. If you do not pass at the first attempt do not worry because you will have 4 more attempts, however you can only re solve the test one hour later, take this time to re-read the strategy articles in case you don´t get approved at the first attempt.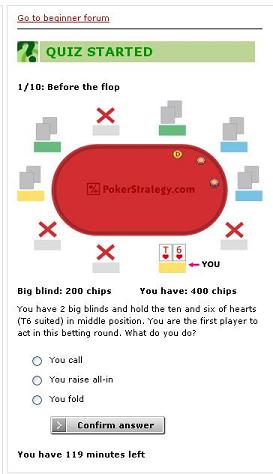 8. Once you have passed the quiz you can choose for your bonus, in this case as an example I have chosen EuroPoker but you may choose any of the others available (bonuses available change over time), click on "Choose EuroPoker".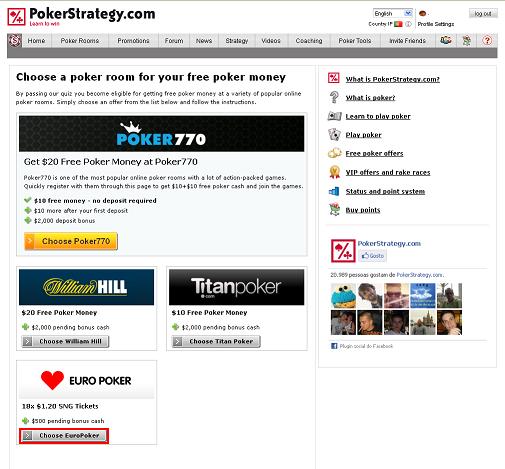 9. Then click on "Register", leave this page open because you will have to return here later to enter your "nickname".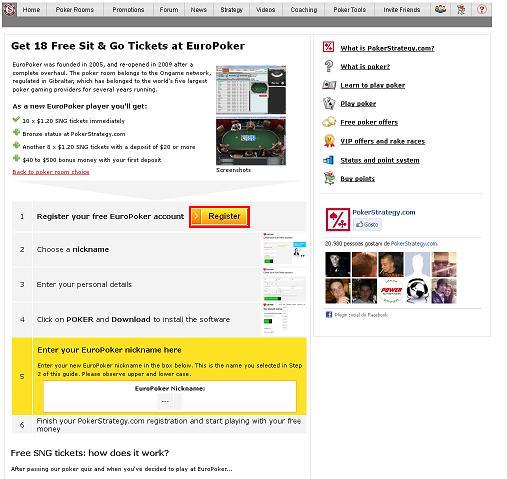 10. Fill in your details and click on "CONTINUE"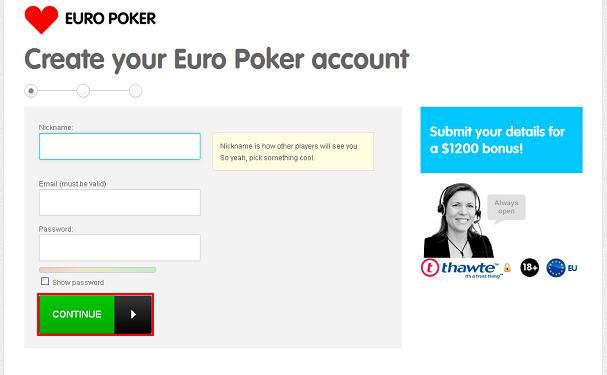 11. Fill the remaining data you are prompted to create a new player account and finally click on "I ACCPET. CREATE MY ACCOUNT".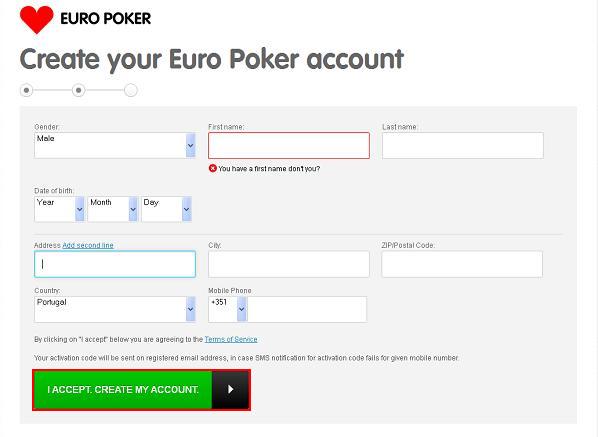 12. Now do not pay attention to what it says on this page, you don´t have to make any deposit, simply click on the symbol EuroPoker red as shown in the image.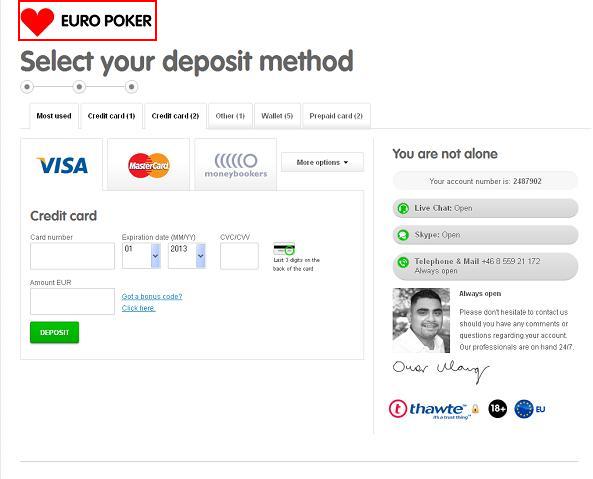 13. At this point you have two options, you can either play in "browser" without the need to download the software of EuroPoker or download it and play in a much more pleasent way, I advise you to download the software by clicking on "Download (Windons & Mac)".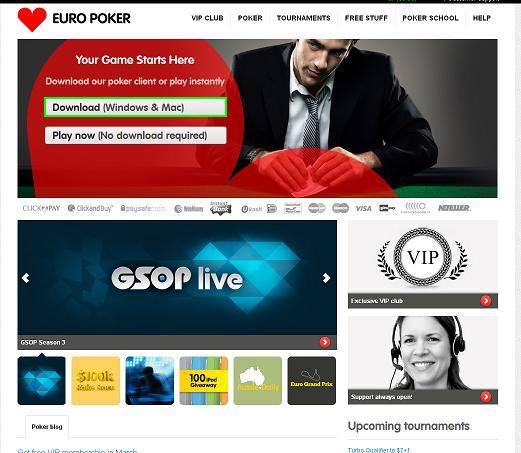 14. Click on "Save file" and then run it.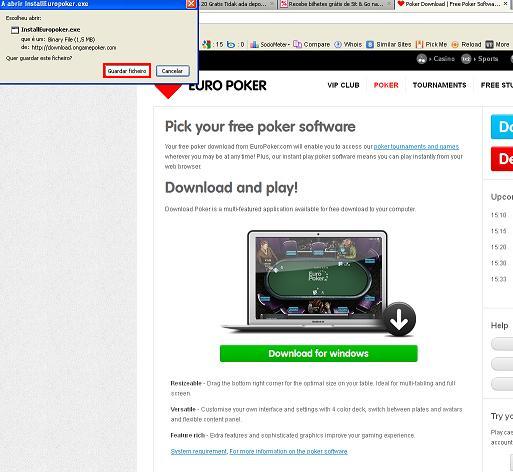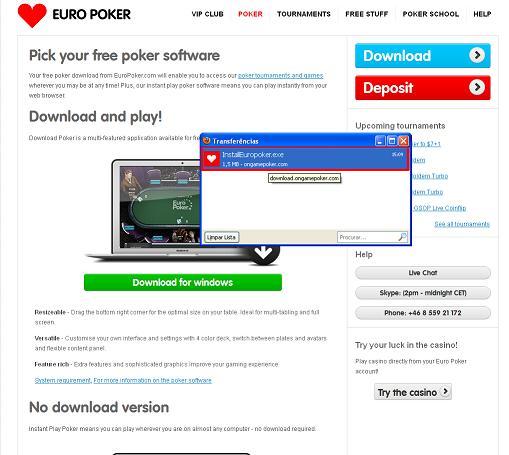 15. Select the language in which you want the software of EuroPoker and then click in "OK".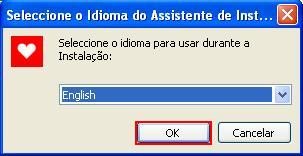 16. Install the software EuroPoker according to the image sequence that follows below.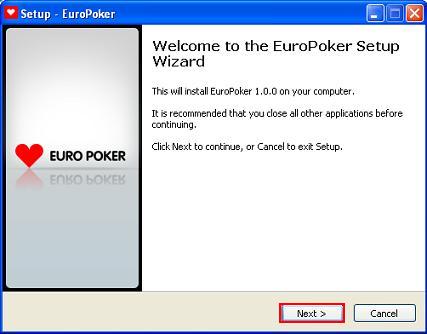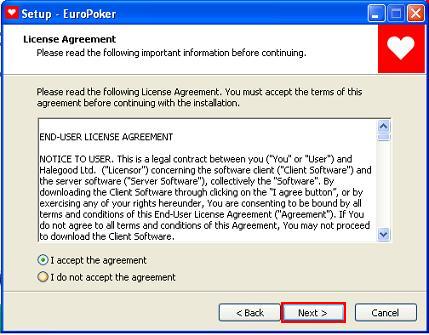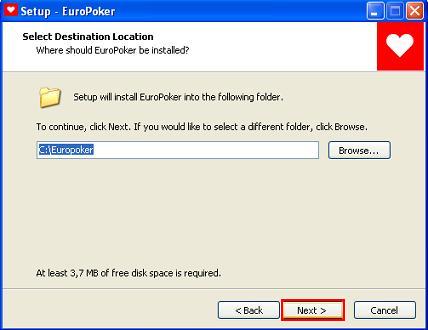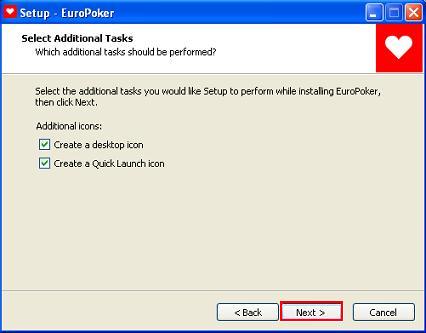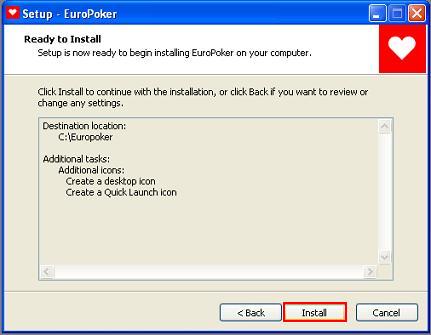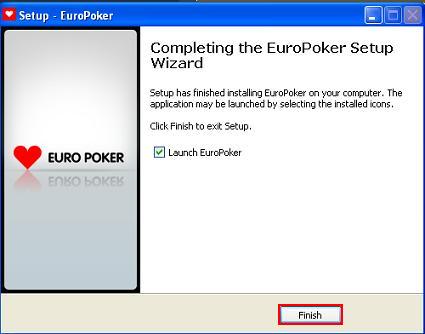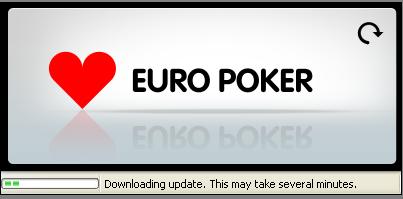 17. Enter your details and make "Login" in the "lobby" of EuroPoker to subsequently create a nickname in Europoker as the basis for assigning the PokerStrategy bonus.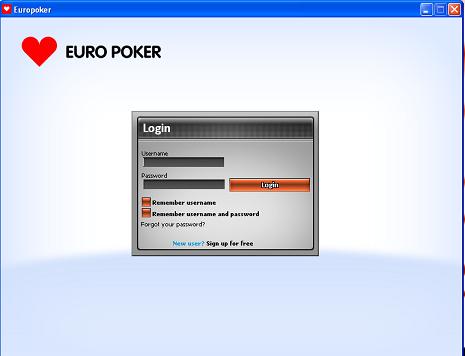 18. Return to the web page of PokerStrategy and the bottom of the page enter your "Nickname" of EuroPoker in the corresponding space to receive the 12 free dollars to play tournaments "Sit & Go".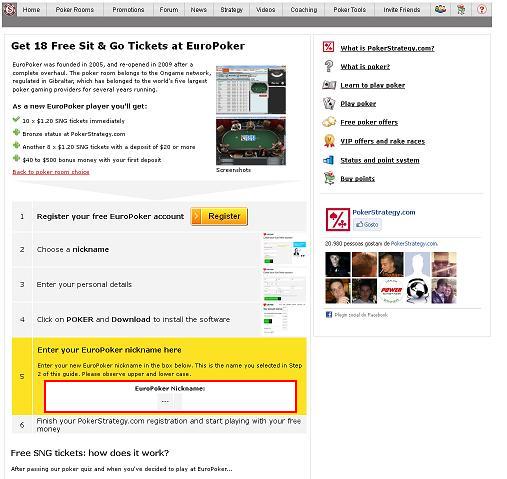 Approximately 24 to 48 hours latter you will receive an email with the confirmation of the deposit of $12 in your EuroPoker account.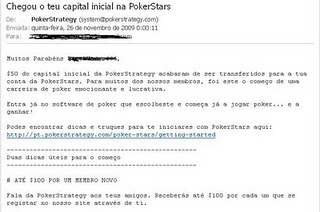 If you have any doubt send an email in English, Portuguese or Spanish to suporte@pokersemdeposito.com