To get this bonus just follow the tutorial / guide and in 12 steps will have € 5 free to play poker on your Android / iPhone / iPad!
1. Click here to go to the web page of Switch Poker Mobile and once you are there click on "Register".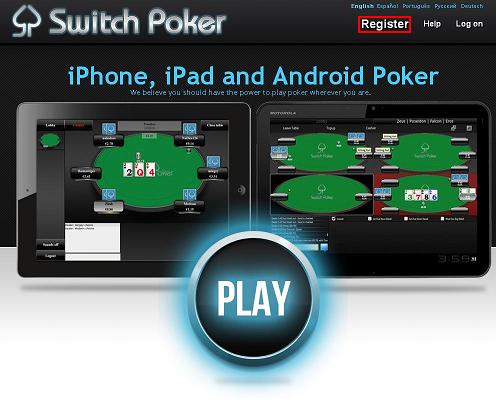 2. Fill the form with your details and then click on "REGISTER".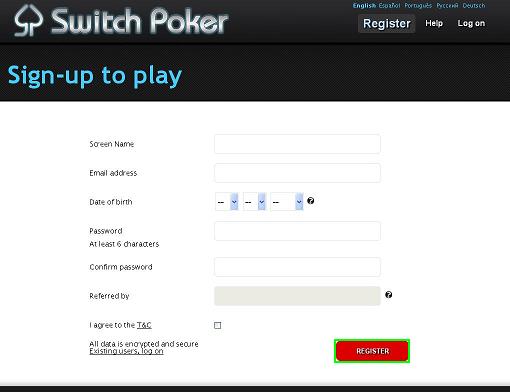 3. Go to your email inbox and click on the link in the email of Switch Poker to activate your account.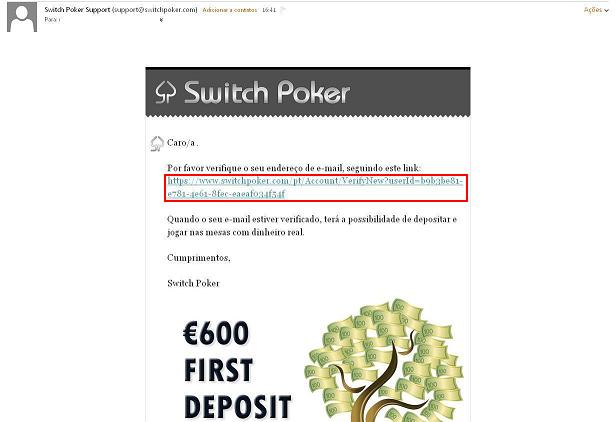 4. Now click on "Cashier".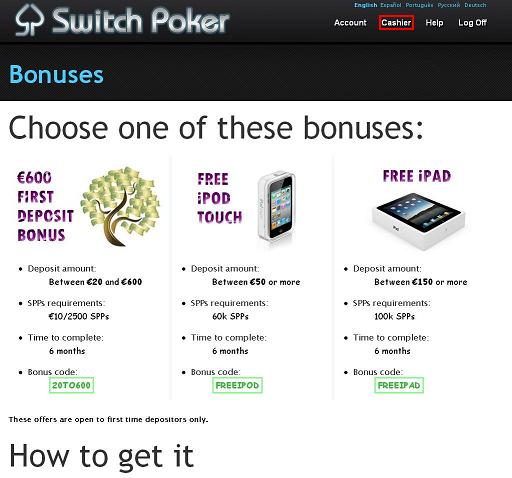 5. Fill in your details and then click "SUBMIT".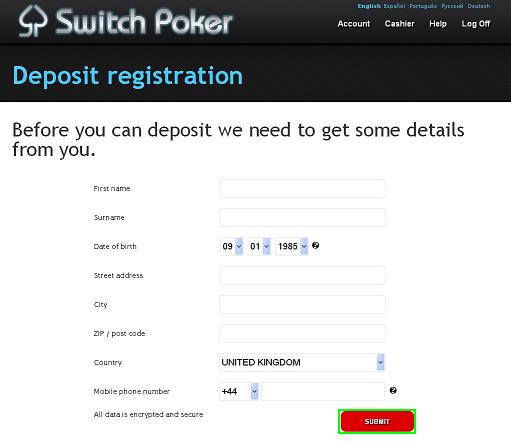 6. On this page it will appear the symbol of credit cards, ignore it (no one will ask you to deposit some do not worry) click on "Account" and you can leave this tab open since you will have to come back here later.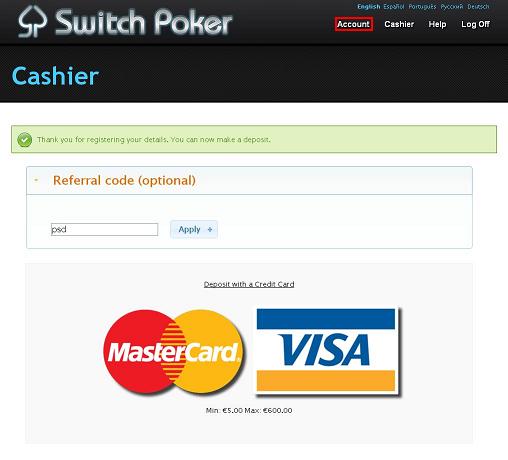 7. Now click on "Please verify your phone number" as to receive the € 5 you must first verify your account via your mobile number (as already stated above you must have a phone / mobile device with Internet access to receive this bonus).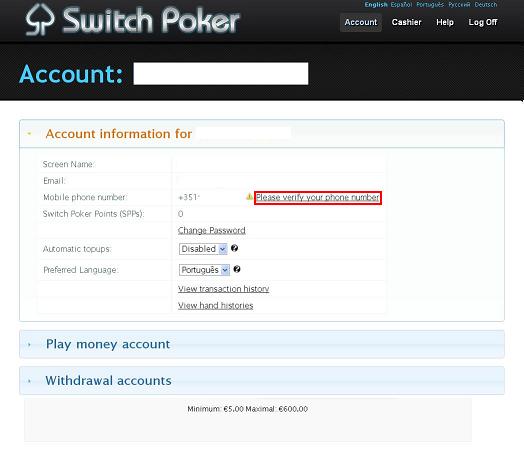 8. Now click on "Send verification SMS" .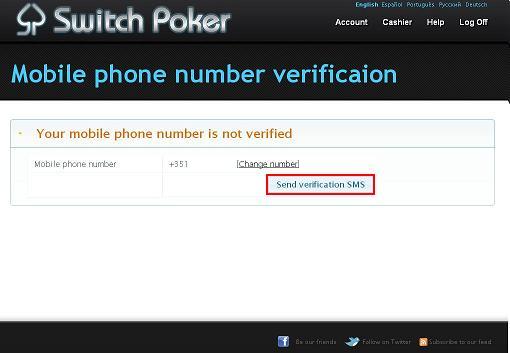 9. The message may take a while to arrive, so as soon as you receive it click on the activation link and then log into your account on Switch Poker, then click on "Cashier" in your browser or even on your mobile whatever.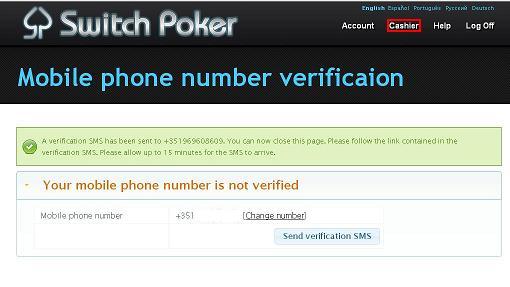 10. Now in referral code put the code "psd" as shown in the image and click on "Apply".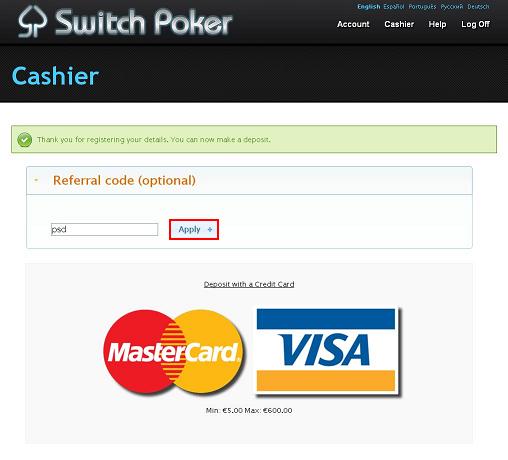 11. In a short time you will receive a message in your email to confirm the accreditation of € 5 on your player account.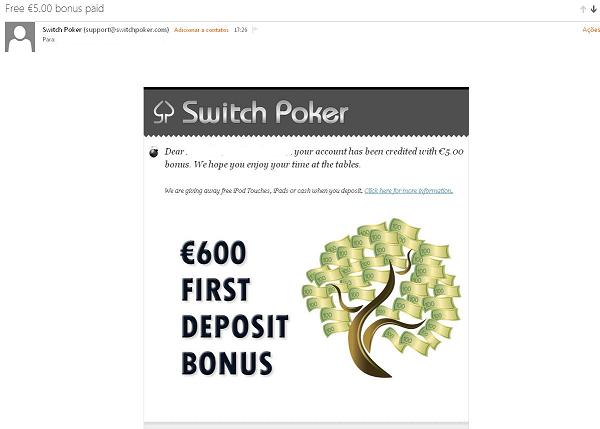 12. Now you have two options or play in your browser or download the application on your mobile device by pressing "PLAY" Switch Poker has a detailed explanation of how to install their application on all mobile devices.