To get this bonus just follow the tutorial and in 7 steps you will have your free $ 10 bonus at Skill Bet Poker!
1.Click here to go into the page of Skill Bet Poker, and when you're there click on "Challenge your friend Winner gets $10 FREE" as you see in the image.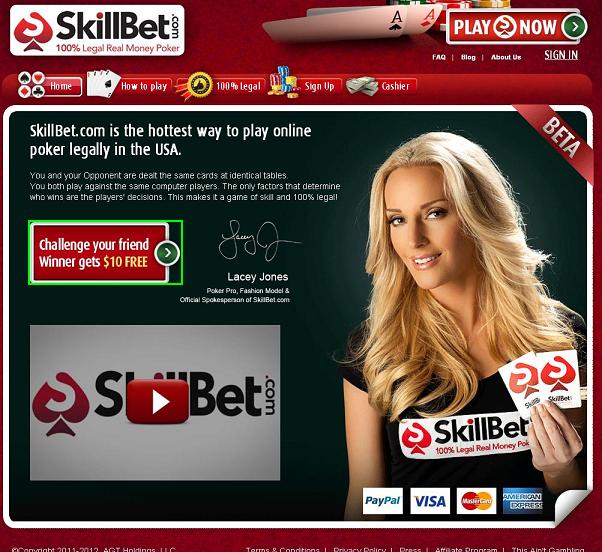 2.Now click on "Login with facebook" or "Sign Up Without facebook" for those who do not have facebook profile, in order to take advantage of this promotion you will have to make a profile on facebook or twitter.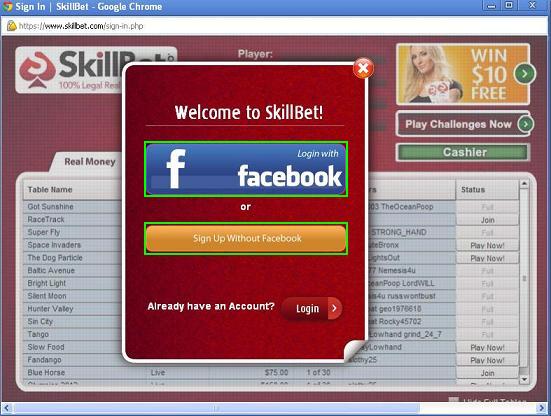 3.Fill out the registration form and click on "Continue".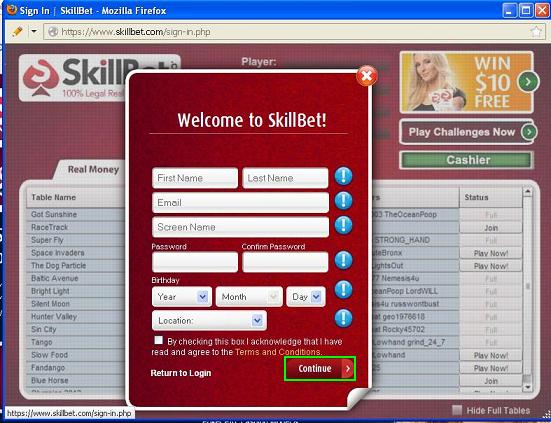 4.Open your email inbox and copy the validation code to put in the appropriate box or click on the activation link.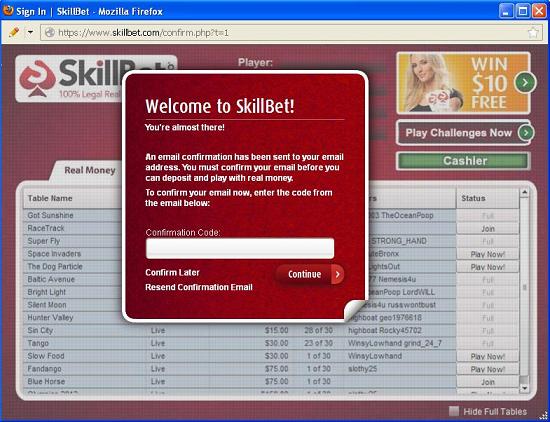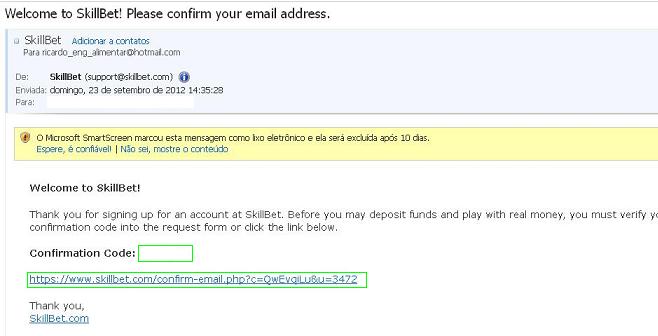 5.Now click in "WIN $10 FREE".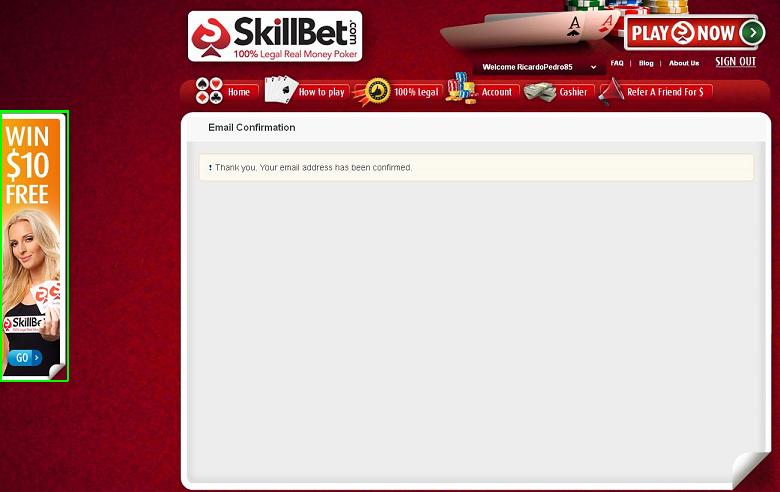 6.On this new page click on "Share on Facebook Wall" or on Twitter to challenge your friends to play 30 hands in which the winner will get $ 10 free with no deposit to play in Skill Bet Poker.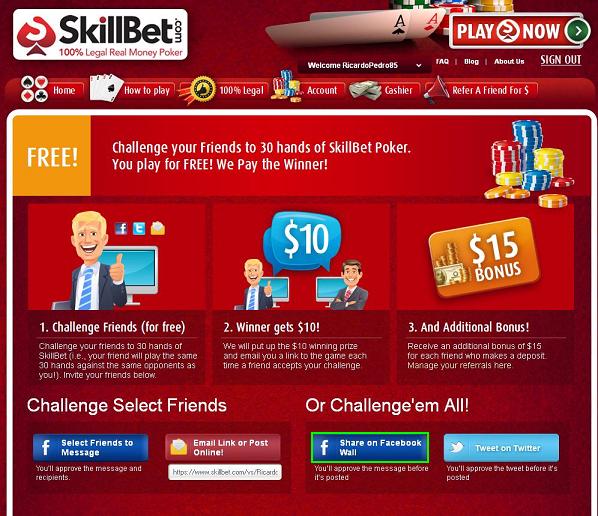 7.Now click on "Share" and wait that one of your friends accept the challenge!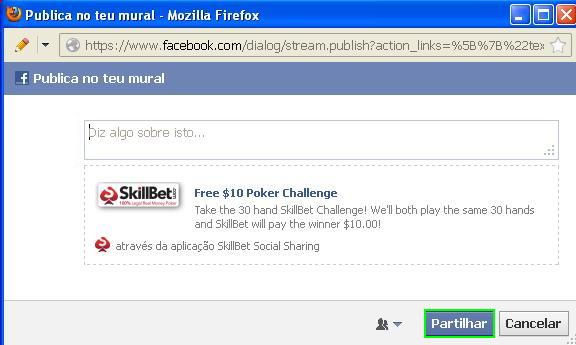 Any doubt or question send an email to suporte@pokersemdeposito.com or expose your question in our forum.