To get this bonus just follow the tutorial and 18 steps you will have your € 10 bonus free!
1.Click here to go to the BankrollKing page, and when you're there click on "Signup" as you see in the picture.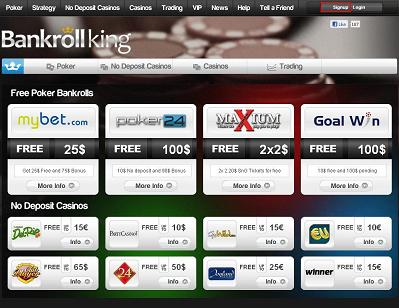 2.Now you will have to click again on "Signup".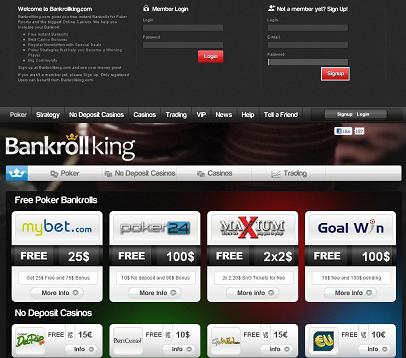 3.Fill out the form with your data and click on "Signup".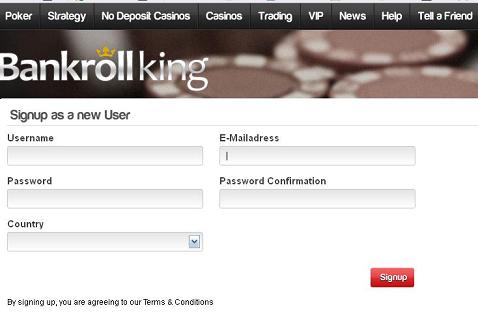 4.Now you will receive this message telling you that you should go to your mailbox to validate your email.

5.You should have in your mailbox an email from BankrollKing, the email may take a while to arrive. When you have received the email open it and click on the activation link.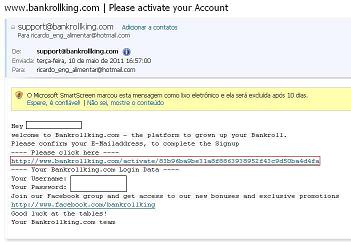 6.Now you can already login in your account, fill your data "username" and "password" and make login.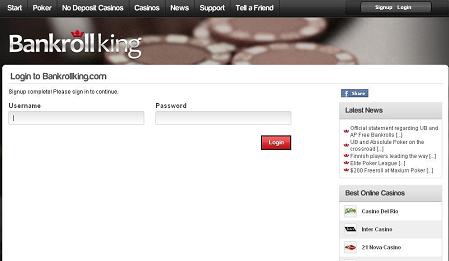 7.Then click on "Profile" as you see the red on top of the page to edit your data.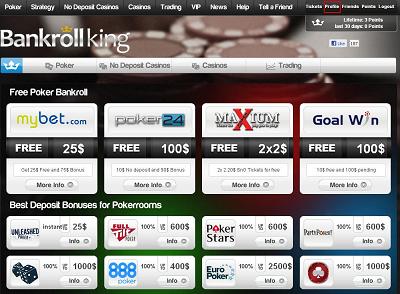 8.Enter your first and last name and click on "Save", then fill the rest of the data such as birth date, etc. and click on "Save" again below.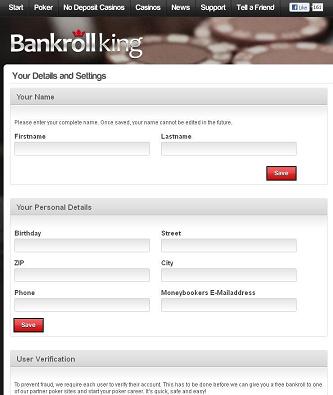 9.To be able to receive your no deposit bonus you must first upload a proof of your identity as citizen card or ID card or driving license any of that will do, if you do not have scanner you can take a pictures of your ID with your phone but make sure that is visible. Then click on "Upload" and next on "press here to request verification" .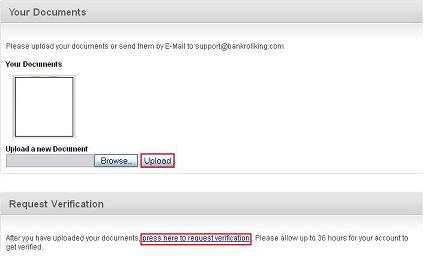 10.Now you can request your no deposit poker bonus, at the main menu of BankrollKing on No Pro Poker click on "More Info" .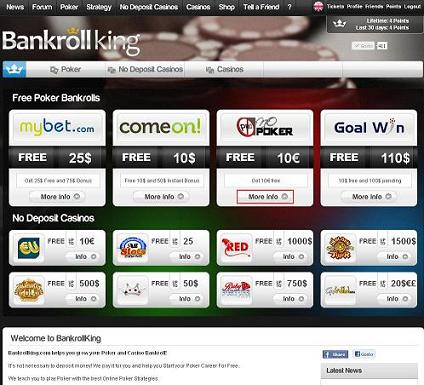 11.Scroll down until you see the download button like you see in the image and click on it.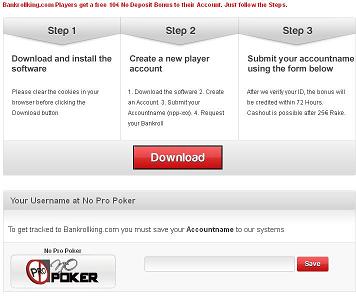 12.On the web page of No Pro Poker fill in the registration form.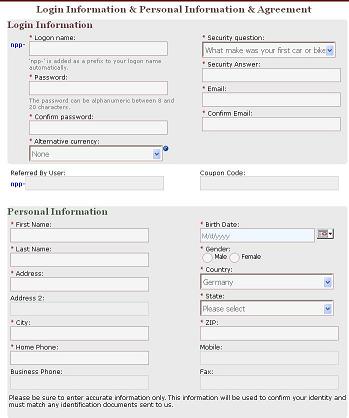 13.After entering your data click on "Download Now".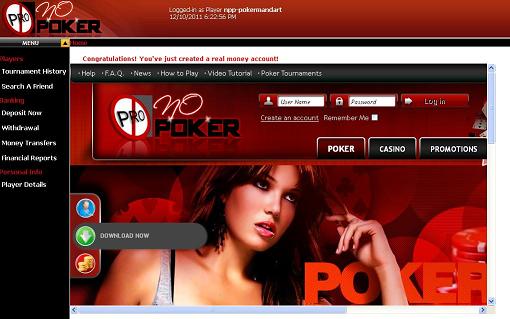 14.After that install the software of No Pro Poker.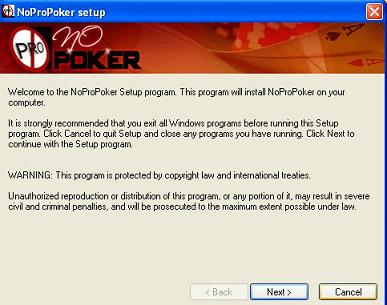 15.Now you can login in the lobby of No Pro Poker.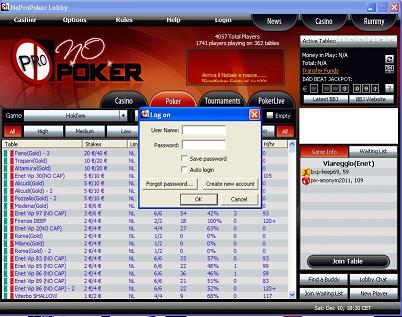 16.Insert your "Username" of No Pro Poker on the BankrollKing web page as you see in the image down.
17.Now you have to wait that your identification is verified (this may take 2 to 3 days), so after you receive an email saying that your account has been verified, sign in to your account BankrollKing, go back to the section of No Pro Poker at the bottom of the page click on "Claim your free Bankroll" .
18.You will have your free money in your No Por Poker account in 2 to 3 days to start playing poker online.
Any questions or doubts or send an email to suporte@pokersemdeposito.com or expose your question in our fórum in the section of Bankrollking. Below I also leave a video explaining how to get a no deposit bonus on Bankrollking.